SOUTH AFRICAN BUSINESS COLLABORATES TO REDUCE COVID-19 RISKS AND ECONOMIC IMPACTS
Business for South Africa fully supports the decisive action taken by President Cyril Ramaphosa and the government to help mitigate the health, labour market and economic impacts of the coronavirus. As organised business, we are actively collaborating with government to use business resources and capacity to support public sector initiatives. We have mobilised volunteer resources from across South African business bodies and organisations, member companies large and small, professional services firms as well as communication specialists, to form focused working groups that are driving a coordinated and proactive programme to mitigate the economic, social and health impacts of COVID-19 on South Africa.
How do we obtain alignment in cargo movement between different role players, mode, modalities and commercial realities? About this update: This paper contains a summary […]
Since Minister Nkosazana Dlamini-Zuma declared a national state of disaster on 15 March 2020, Business for SA (BSA) and its constituents have been working with […]
President Cyril Ramaphosa announced on Monday that South Africa was now entering a new phase in the fight against Covid-19 and the government would be […]
THE OBJECTIVE
Business for South Africa's primary goal is to update the country's business community and other stakeholders on progress made across the various working groups, challenges faced, calls to action, business resources to assist in these profoundly challenging times, and links to other important information from government and other role-players.
Working groups have mobilised rapidly and a Project Management Office (PMO) capability has been established to optimally coordinate activities between the various working groups. These working groups have been organised into health, labour market, economic, communication and legal workstreams, and are working tirelessly to address the different challenges faced by business across these focus areas.
"...established to better coordinate activities across the various interventions."
Business unreservedly supports the position that is being articulated by the Presidency, and the recently established National Command Council. It is working in a spirit of close collaboration and alignment with the National Departments of Health, Employment and Labour, and Trade and Industry, as well as NEDLAC.
THE PRIORITY
To share best practice and ensure an enhanced understanding of the pandemic, while implementing practical measures among all constituents to mitigate risk and financial hardships caused by this global catastrophe.

EDUCATION AND UPDATES
Learn more about COVID-19 and obtain all the latest news: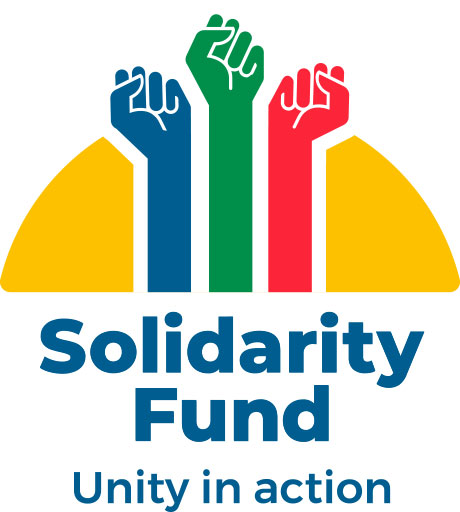 SOLIDARITY FUND
Corporate members of the various bodies have also enthusiastically endorsed the Solidarity Fund to drive social cohesion, to make a donation:
Desperate times demand desperate measures. We have embarked on this major collaboration – among South African businesses and with government - to share best practice, reduce risk wherever possible, and implement practical measures to ease the hardships caused by this global catastrophe. We will see through this pandemic by preparing effectively, adapting where necessary and acting decisively.